Since the TPM3D got involved in 3D printing in 1999, it has been focusing on improvement of sustainable production efficiency of SLS. As the expert in the domestic industry, TPM3D really has some special skills for development as follows。
Skill One: Seven-Star Altar
Make full use of professional and systematic certifications in foreign countries. Have a look at such a photo, TPM3D won the investment of STRATASYS, the 3D printing giant, in 2014. In 2016, it successfully passed the global patent review by the STRATASYS legal team on TPM3D laser-sintered 3D printing system. In 2017, it was awarded as the first researcher and producer of AM systems in China by the rigorous TüV Rheinland, which provides strong guarantee and confidence for the users.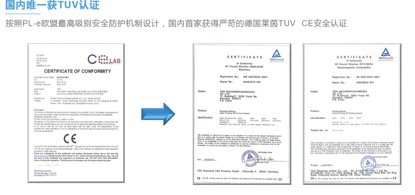 Skill Two: Palm-Leaf Fan
Stir up the storm of environmental protection. In terms of environmental protection, in order to answer the call of nationwide sustainable development, TPM3D has also made innovation in clean production of PPS, cleaning of parts collection, powder recovery, new materials feeding, mixture ratio (2:8 ratio for new and old materials), powder supply and dust collection, which greatly reduces the powder pollution in use; the host printer is equipped with built-in sintering soot filter module so that the discharge meets the H15 level of ASHRAE standard. It has taken the lead in the world with increasingly strict regulations on environmental protection.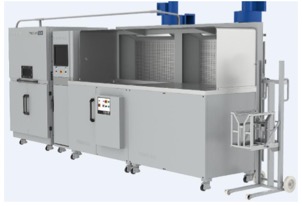 Skill Three: Joint Measures
Combination of SLS equipment. In terms of operational convenience, TPM3D has also realized consistent hardware structure and interface operation. Open-source additive manufacturing system as well as plastic powder suitable for 100-380℃melting point can adapt to not only the self-made materials, but also other brands of materials, so that customers can make full of the remained materials to improve efficiency and realize continuous production.
Combination of skill two and skill three ---- One PPS cleaning system can serve two or even four printing equipment at the same time, so that customers can save space since the land costs are high in China and fully play the maximum role of PPS cleaning system. It can also ensure printing efficiency while reducing unnecessary dust inhalation to improve the security of operators and reduce unnecessary medical injuries for the enterprises.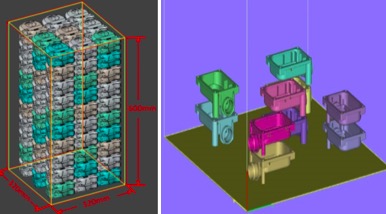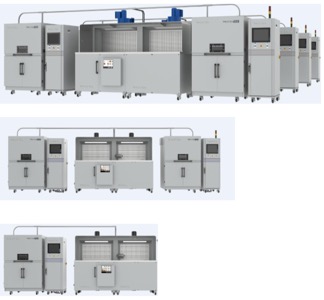 Skill Four: Monkey King's Rod
One of the outstanding advantages of TPM3D equipment is the compact structure. The main equipment occupies only 2.6m2while the printing volume can be as high as 0.0722m3and the effective molding space can reach 100%. It can print as many as 288 parts at the same time, the time for powder feeding, printing and cooling only lasts about 30 hours and the unit cost is only 10 yuan. It achieves batch small-scale production with higher production efficiency. This feature can be known as the magic effect of Monkey King's Rod. The spare parts are very durable. For the equipment manufactured in 2008, the optical component is replaced once, electronic components are replaced 5 times and mechanical components are replaced 15 times, which greatly saves the expenses for the customers.
Skill Five: Successor of Professor X -- Laser Eye
The S series TPM3D released in May 2017 has doubled printing speed of the previous P series due to the application of Iradion Laser CO2, which achieves faster scanning speed (15m/s) and shorter active cooling time (cylinder full of materials can be replaced within 5 hours of active cooling, for printing volume within 150mm, the material cylinder can be replaced for secondary printing within only one hour of cooling). Moreover, it can be placed in multiple layers to shorten printing time to realize higher efficiency for the users.
Skill Six: Treasure Box
TPM3D operating software has another advantage. Spare parts can be added or deleted in the print work area at any time during the printing process. Meanwhile, the temperature of the specified height can be customized to meet the user's needs for special parts processing. With great flexibility, it has become the free treasure box of the users. Anything can be printed so long as it can be laid inside. The reprocessing can be greatly reduced to improve time efficiency and delivery speed.

Last Skill: Cash Cow
Let's talk about costs. In January 2018, TPM3D released the PRECIMID Pro series of highly reusable nylon powder of 7 models in 5 colors. Under the premise of reducing the proportion of new powder (2:8 for new and old), it is more environment-friendly and less deformation, which can reduce the costs almost by half; then let's talk about the laser of TPM3D equipment. The all-ceramic CO2 laser is adopted without any maintenance costs and there's no need to replenish gas in all service life. The maintenance cost of TPM3D SLS3D is also the most affordable in the industry. The annual consumption only costs about 7010 yuan and the cost of TPM3D SLS molding parts is only equal to powder + easy maintenance + power consumption. Compared with other similar products, they are more energy-efficient with less cost investments to realize higher returns.